First Appearance:
Detective Comics #356
Designed/Illustrated by:
Sheldon Moldoff (Pencils)
Joe Giella (Inks)
Base Car:
N/A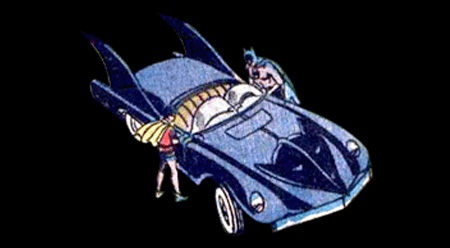 Sheldon Moldoff altered the design of his 1960s Batmobile in late 1966, removing the diagonal character lines made by the front fenders and replacing them with a single swoop that went from the tops of the front fenders to the rear nacelles. The Bat Mask on the hood also changed from a flat design to a raised shield identical to what the Batmobile had in the 1950s. The design further evolved to include a "double bubble" windshield to match the TV car.