First Appearance:
Detective Comics #788
Designed/illustrated by:
Mike Lilly (Pencils)
Sean Parsons & Dan Davis (inks)
Base Car:
N/A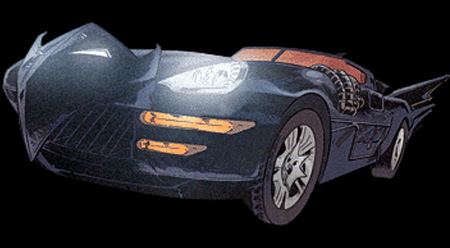 Detective Comics #788 provided two new Batmobiles. The first appeared in the main story, "The Randori Stone." in it, Batman is battling a seemingly invincible foe who has gone on a rampage in Gotham. When all of his usual tactics fail and with a man's life on the line, Batman uses voice commands to direct the Batmobile in for an assist. His first ("Command Override. Defend.") brings the car onto the scene where it sideswipes the opponent, allowing a window for Batman to get the man out safely. The second ("Evade!") sends the car back off into the night. Though it is never seen again, the narration provides the car's weight as five tons; about 200lbs heavier than an M1114 armored Humvee.