Primary Appearance:
Batman Family "The Copycatgirl Capers!"
Designed/Illustrated by:
Irv Novick (Pencils)
Vince Colletta (Inks)
Base Car:
N/A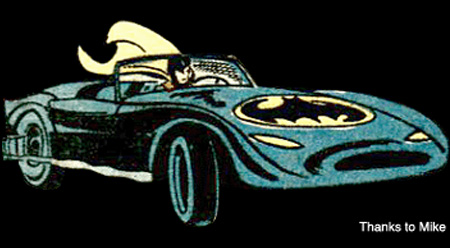 In what was billed as "His First Novel-Length Solo Adventure," Robin took to the streets in Batman Family #8 after Batman has gone missing. While out looking for him, Robin uses this Batmobile for transportation and as a way to stay in touch with the Commissioner. No other features beyond the in-car telephone were shown, however.