Base Car:
N/A
Color(s):
Black exterior/Black interior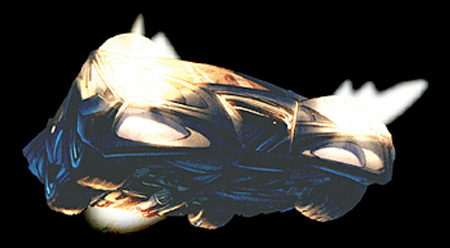 While out on patrol after leaving Dick back at the Bat Cave, Batman has a run-in with Black Canary. When he offers her a ride home, she's surprised to hear that he has a car - as it turns out, the Batmobile that arrives to pick them up is a different one than the car introduced in issue #1.
While the first car in this series had an "old school" sports car look with rounded fenders and circular headlights, this Batmobile is clearly a modern vehicle. The wide stance, twin grilles, and compound headlights suggest a European-based car like the Lamborghini Murcielago or Ferrari 433. In addition to being based on a newer car, the design has been updated from the single-fin look to a more contemporary dual-fin design (including a spoiler between the fins). Although this Batmobile exhibits none of the abilities shown by its predecessor, it appears to have one advantage in the form of generous trunk space: Batman is able to transport a prisoner despite Canary using the only other bucket seat.