Base Car:
Tank
Color(s):
Black exterior/Black interior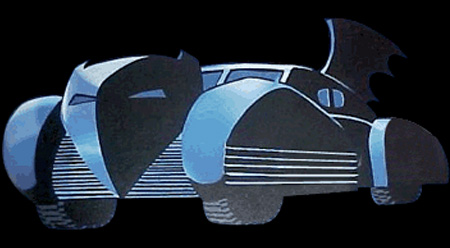 The follow-up to The Dark Knight Returns, The Dark Knight Strikes Again, was set three years later and featured Batman teamed with other members of the Justice League doing battle in a dystopic world.
This Batmobile was much more traditional than the previous tank, with a bat-mask, enclosed wheels under fat fenders, and a central roof fin. "Miller" touches such as the heavily-treaded tires and blocky design make the car unique, but the car's alternate mode is where it really stands out. With extendable wings & control surfaces, retracting wheels, and a pair of jet engines, this Batmobile can take to the skies as a completely air-worthy vehicle.