First Appearance:
Batman #204
Designed/Illustrated by:
Irv Novick/Bob Brown (Pencils)
Joe Giella (Inks)
Base Car:
N/A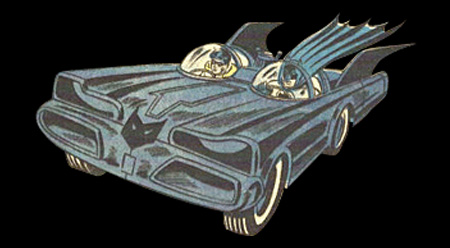 This variant of the Futura Batmobile first appeared in the August 1968 story "Operation: Blindfold!" Although it had a front fascia similar to the TV car, the rear half was drawn more like Frank Springer's Batmobile. It also had a few unique elements, like the wide "cat's eye" headlights that filled the headlight and parking light buckets. It was drawn with both with and without rear canopies, often changing from panel to panel. The design was adopted by artist Bob Brown when he was drawing Detective Comics in early 1969.