First Appearance:
Detective Comics Annual #2
Designed by:
Scot Eaton (pencils)
Jaime Mendoza (inks)
Base Car:
N/A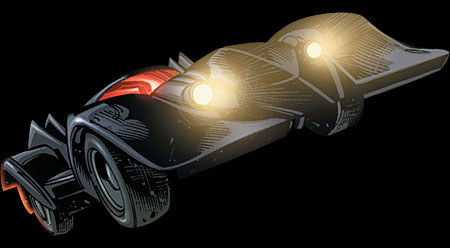 "Face in the Crowd" continued the Batman/Wrath story arc that had started in Detective Comics, but shifted the focus to the New 52 introduction of Jane Doe (a character that was first introduced in Arkham Asylum: Living Hell). This Batmobile is included in one of the scenes showing Batman's increased activity in the too-tense Gotham.
The design is similar to the Batmobile used in "Night of the Owls," but artist Scot Eaton has simplified and smoothed out the design.