First Appearance:
Detective Comics #471
Designed/Created by:
Marshall Rogers (Pencils)
Terry Austin (Inks)
Base Car:
N/A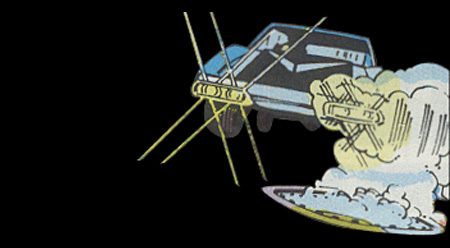 Marshall Rogers was part of the creative team behind what is to this day considered one of the definitive portrayals of Batman. Part of his art included a new Batmobile, which was an amalgam of various 1970s sports cars. The car was portrayed more realisitcally than many Batmobiles, with a traditional piston engine rather than an exotic power source. It also had a large trunk capable of holding a single Whirly-Bat gyrocopter. This Batmobile spent most of its time as basic transportation, and was later damaged in Detective Comics #478 when Clayface III tore off the driver's side wheels and left it on its side to prevent Batman from following him.