Primary Appearance:
Detective Comics "Midnight Rustler of Gotham City!"
Designed/Illustrated by:
Ernie Chan [as Ernie Chua] (Pencils)
José Garcia-Lopez (Inks)
Base Car:
N/A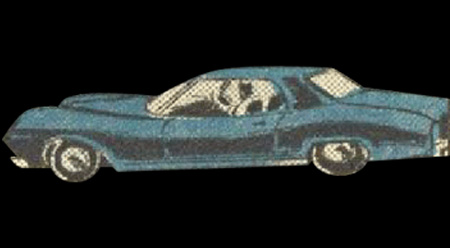 Another variation of the 1970 Batmobile appeared in Detective Comics #449. This version was much larger than the sports cars generally used in the 1970s, and looks more like a full-sized car. The only "gadget" used in this particular car is a police radio, which Batman uses to keep in touch with Gordon and his officers during a cattle stampede.