Primary Appearance:
Detective Comics "Forecast for Tonight...Murder"
Designed/Illustrated by:
Frank Robbins
Base Car:
N/A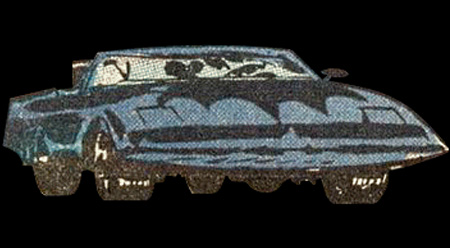 In Detective Comics #420, Batman is pursuing leads in a case involving a forecast murder. During the course of his investigation, he uses this Batmobile roadster as transportation. The basic design is very similar to the Ferrari Daytona Spyder, with a simple wedge-shaped nose and a vertical rear fascia. The only obvious "Bat" item on this car is the simple black emblem on the hood.