Primary Appearance:
Comic Books
Designed/Illustrated by:
José Garcia-Lopez/Ernie Chan [as Ernie Chua]
Base Car:
N/A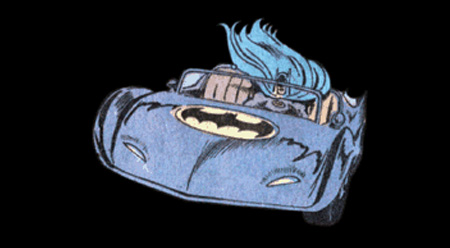 The most famous evolution of the 1970s roadster Batmobile first appeared in Batman #272, pencilled by José Garcia-Lopez. But the first detailed view of the car wouldn't appear until Batman #274, pencilled by Ernie Chan. This car was much more compact than the previous versions, and featured a low nose with a prominent bat emblem, high fenders, a vertical windshield, and a scalloped rear deck reminiscent of Batman's flowing cape. Power came from a high-output diesel engine, and it was capable of moving the armor-plated Batmobile to race car-like speeds.