First Appearance:
Detective Comics #377
Designed/Illustrated by:
Frank Springer (Pencils)
Sid Greene (Inks)
Base Car:
N/A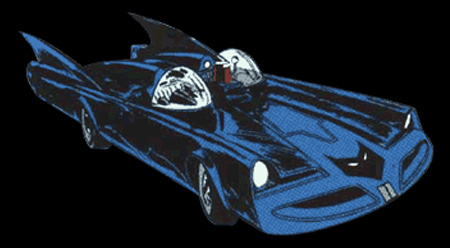 Frank Springer created one of the most memorable versions of the Batmobile in 1968's "The Riddler's Prison-Puzzle Problem!" Unlike earlier versions of the TV series-based design, this car was a fully unique design that used none of the Futura's proportions or angles. The fins were smoother and more rounded, the nose was tapered, the rocket nozzle was replaced by a pair of exhausts molded into the rear fenders, and the fender flares, roll bar, and rear canopies disappeared. For this last item, the glass was replaced by a set of tapered structures blending into the back of each head rest, similar to tonneau covers used on Fords in the 1960s.