Designed/Illustrated by:
Dick Sprang (Pencils)
Jerry Robinson (Inks) Base Car: N/A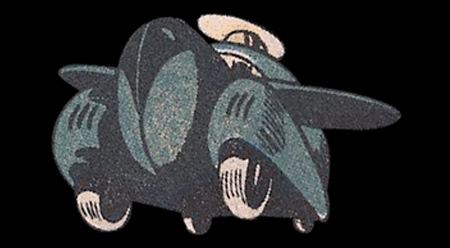 In Batman #26, a future story is told about humans having to defend Earth against an invasion from the planet Saturn. "Brane" and his young sidecick "Ricky" discover a 20th-century time capsule that contains (among other things) news reels about Batman & Robin's heroics. The two decide to recreate the dynamic duo in an effort to rally the humans. As part of their effort against the Saturnians, this Batmobile was shown destroying the barrier of a detention facility.