First Appearance:
Batman Archives Trading Card
Designed/Illustrated by:
Tone Rodriguez
Base Car:
N/A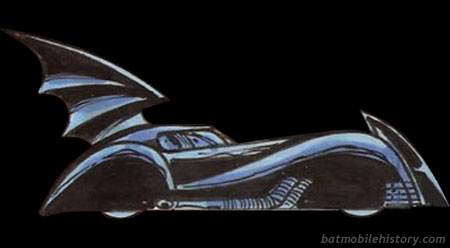 In September 2008, Rittenhouse Archives released a series of trading cards they dubbed the Batman Archives. Included in each box was a colored sketch card from one of 30 different artists. Tone Rodriguez was one of those artists, who created the above retro-Batmobile with long, sweeping fenders and a dramatic high-rise fin on the roof.