First Appearance:
Batman 3D
Designed/Illustrated by:
John Byrne (Art)
Ray Zone (3-D Effects)
Base Car:
N/A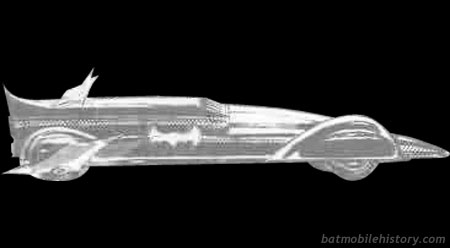 Batman 3D was Batman's first ever 3-D graphic novel, combining classic stories, pin-up art, and an all-new story written and illustrated by John Byrne. As with his previous Batmobile, Byrne based the design on an existing design - in this case, the futuristic wedge first created by Norm Breyfogle. Byrne's take on it is flatter and more tapered, with the rear nacelles forming true fins at their back edges.