First Appearance:
Batman: 80 Page Giant
Designed by:
Cristina Coronas (pencils)
Bill Sienkiewicz (inks)
Base Car:
N/A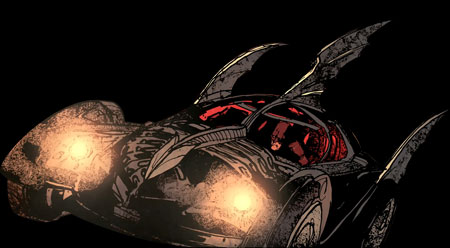 "Unspoken" was the third story in October 2011's Batman 80-Page Giant, a silent tale written by David and Jennifer Skelly. During the course of the story, the above Batmobile appeared with Batman behind the wheel while on patrol. Although clearly based on the Batman Forever Batmobile, artist Cristina Coronas modified the design with a larger cokpit canopy that extended into the roof and modified fins.