First Appearance:
Legends of the
Dark Knight #130
Designed/Illustrated by:
Sergio Cariello (Pencils)
Matt Ryan (Inks)
Base Car:
N/A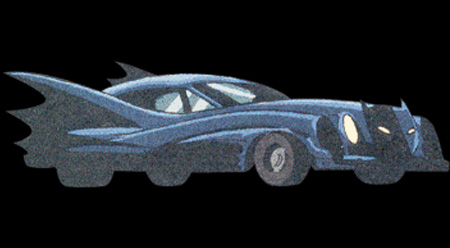 The Legends of the Dark Knight story "The Arrow and the Bat" chronicled Batman's first meeting with Green Arrow. After an attempt is made on Queen's life, Batman moves to investigate. As he discusses the situation and plans with Afred in the cave, this Batmobile is shown in the background. It carries a mix of older and newer styling elements, with the long fenders and bat mask of some of the earliest Batmobiles, but with a sleek fastback body and dual fins from later cars.