First Appearance:
Batman: Ultimate Evil
Designed/Illustrated by:
Denys Cowan (Pencils)
Prentis Rollins (Inks)
Base Car:
N/A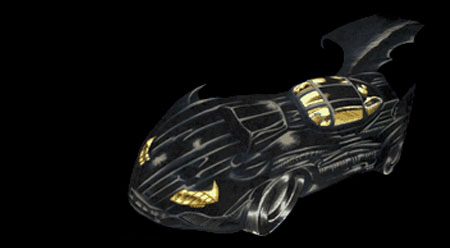 Batman took on one of his darkest stories in 1995 with the Andrew Vachss novel The Untimate Evil. The story was later adapted into a graphic novel by Neal Barrett, Jr., and included this Batmobile.
Designed to fit with the dark themes of the story, this car has very organic styling, with aggressive wings and a long, tapered nose and eye-like headlights.