First Appearance:
"Get Caught Reading" Poster
Designed/Created by:
Gene Ha
Base Car:
N/A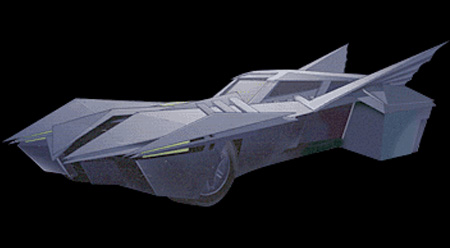 The "Get Caught Reading" campaign encourages literacy through a variety of unique promotions. One of those promotions is a series of posters featuring celebrities who "got caught reading." Along with an impressive roster of celebrities, athletes, musicians, and historical figures, one poster features Batman sitting in the Batcave with his feet up reading a copy of Batman in the Sixties. This Batmobile is truly a unique design that features sharp angles and flat, stealth-like body panels.