First Appearance:
Legends of the
Dark Knight #170
Designed/Illustrated by:
Tony Harris
Base Car:
N/A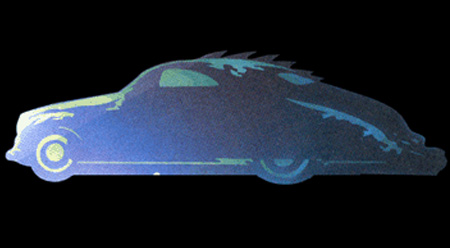 A rather unique Batmobile appeared in the Legends of the Dark Knight "Irrestistable" storyline. The story was set in today's world, but the Batmobile was drawn as a large coupe out of the 1940s with wide, rounded fenders, a split windshield, and skirted rear wheels.
The car's appearances on-panel were brief, as background in the Bat Cave and then in a brief chase sequence. During the chase, Batman used the car to run interference, and it ended up destroyed after three panels.