Primary Appearance:
Batman "How Many Ways Can a Robin Die?"
Designed/Illustrated by:
Irv Novick (Pencils)
Dick Giordano (Inks)
Base Car:
Chevrolet Corvette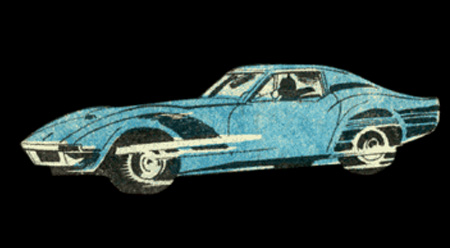 As the Batmobile retained its more serious "undercover" persona, it appeared in the first half of Batman #246 as a nearly stock Corvette. This car lacked even the bat-mask hood decoration, having only the base color in common with other Batmobiles of the time. That also makes this car one of the most unique in Batman's collection - the only other comic car to appear as "off the shelf" as this one came in the next Batman comic.