Primary Appearance:
Batman "Invitation to a Murder!"
Designed/Illustrated by:
Ernie Chan [as Ernie Chua] (Pencils)
Dick Giordano (Inks)
Base Car:
N/A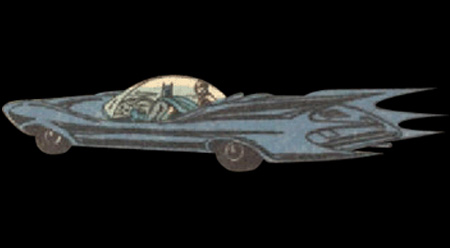 Ernie Chan drew his first version of the drop-top sports car Batmobile in Batman #267. The basic body lines are similar to his Batmobile coupé, but the rear fenders have been modified into a pair of long bat fins and the windshield is a quarter-bubble similar to cars from the 1950s and 1960s. Chan continued to use this basic idea in his next issue, though the design did evolve somewhat.