First Appearance:
Batman: Hong Kong
Designed/Illustrated by:
Tony Wong Yuk-Long
Base Car:
N/A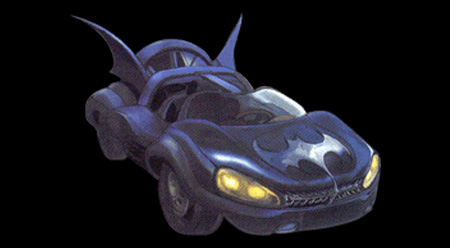 In the graphic novel Batman: Hong Kong, Batman leaves Gotham on the trail of a series of murders. Drawn by Tony Wong, the book combines comic line art with more elaborate painted panels.
Although most of the story takes place in Hong Kong, we are shown a view of the Bat Cave prominently showing this Batmobile. We never get to see a rear view of the car, so it's impossible to tell whether the curved structure in the back is for aerodynamics or propulsion.