First Appearance:
Batman Confidential #7
Designed/Illustrated by:
Denys Cowan (Pencils)
John Floyd (Inks)
Base Car:
BMW Mille Miglia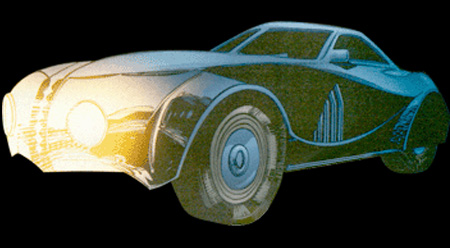 In the story arc "Lovers & Madmen," Batman was reflecting on his development as a crimefighter and the success he had seen in ridding Gotham City of crime. As part of his flashback, the visuals included a pair of earlier Batmobiles, and narration about how he continued to develop the car until he was satisfied with it. The above car is then shown as the "current" version, and served as Batman's transportation for the remainder of the arc.