First Appearance:
Beware the Batman
Designed by:
Warner Bros. Animation
Base Car:
N/A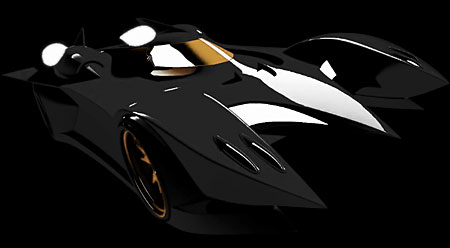 When Batman: The Brave and the Bold finished its run, a new CGI-based series began production. This was a more serious take on Batman, thematically more like Batman: The Animated Series with lesser-known villians and a more realistic take on Batman. Unlike that series, however, Beware the Batman was set in a modern world with a style more like The Batman.
The Batmobile created for this series was a low, flat machine with a pointed nose and single-seat cockpit that evokes an F1 racer. To further evoke a sense a of power and speed, it has horizontal fins flanking a pair of jet engines, massive wheels with low profile tires, and a sharply angled cockpit canopy. The show's creators wanted to keep Batman and his gadgets as close to realistic as possible so that they were believable on-screen, so they took extra pains to make sure that the Batmobile moved and felt like an actual—albeit fantastic—automobile.