First Appearance:
Batman #647
Designed/Illustrated by:
Doug Mahnke (Pencils)
Tom Nguyen (Inks)
Base Car:
N/A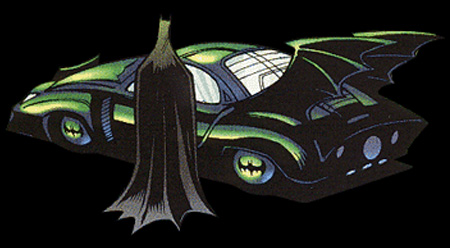 After the apparent return of Jason Todd in the "Red Hood" story arc, Batman was faced with a dilemma. As he followed the Red Hood through Gotham and faced off against Black Mask, this Batmobile was used as his transportation. Though it has appeared several times, no specific gadgets or abilities were shown.