First Appearance:
Detective Comics #897
Designed/Illustrated by:
Eduardo Barreto (Pencils)
Steve Mitchell (Inks)
Base Car:
N/A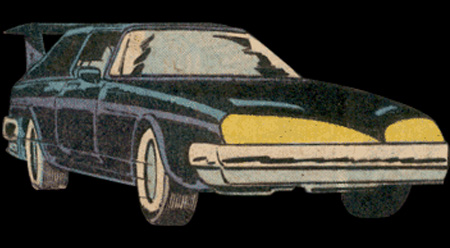 This rather unique Batmobile appeared in Detective Comics "Private Viewing." Body modifications include a targa top, custom nose, and wing spoiler over a windowless rear end. The painted-on bat mask is present as well, with the nose of the mask formed by the wedge beween the headlights. Inside, the car is packed with the usual gadgets, including an on-board computer with tracking system.