First Appearance:
Teen Titans #9
Designed/Illustrated by:
Mike McKone (Pencils)
Marlo Alquiza & Norm Rapmund (Inks)
Base Car:
Mercedes-Benz CLK-GTR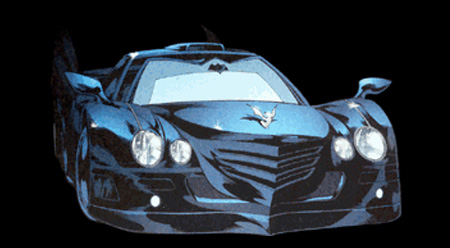 This car appeared in the story "License to Drive." Robin had it shipped to San Francisco where he, Kid Flash, Beast Boy, and Wonder Girl took it for a ride to St. Lukes General Hospital. Features noted in the car include a signal beacon, smokescreen, oil slick, and Anti-White Martian rays.
The car does survive its outing, though it does end up on its roof thanks to the driving of Kid Flash. The signal beacon is inadvertently activated, alerting Batman to the whereabouts of one of his cars.