First Appearance:
Wonder Woman #204
Designed/Illustrated by:
Drew Johnson (Pencils)
Ray Snyder (Inks)
Base Car:
TVR Speed 12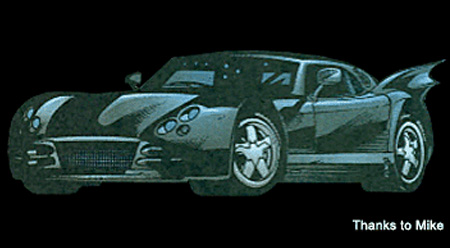 In the Wonder Woman story arc "Bitter Pills," Diana asked Batman to investigate the death of Darrel Keyes on the steps of her embassy. Back in Gotham City, an overall view of the Bat Cave prominently shows this Batmobile. As it only appears in the one panel, it's abilities are never shown.