First Appearance:
Batman/Lobo: Deadly Serious
Designed/Illustrated by:
Sam Kieth
Base Car:
N/A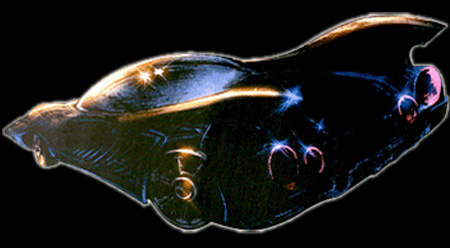 Batman & Lobo form an unlikely alliance in the miniseries Deadly Serious. In the story, both characters are transported to an alien vessel under attack by a deadly virus that jumps from host to host. The action eventually moves to Earth, where Lobo becomes infected and Batman has to go after him with along with a mystery woman who claims to be from the government. To aid in the pursuit, they use this Batmobile. Aside from transportation - including its use in the rescue of a child - it does display an impressive AI in that it can easily drive itself to Batman's current location. Although the woman is impressed when the Batmobile rolls up to them (following the call of Batman's signal beacon), she mentions that Batman should have no such hopes of getting her to obey as easily.