First Appearance:
Nemesis: The Impostors #4
Designed/Illustrated by:
Cliff Richards
Base Car:
N/A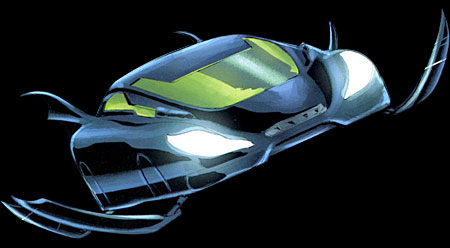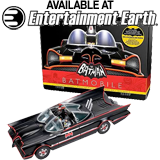 With Bruce Wayne's disappearance, the frequency of new Batmobiles in the comics decreased dramatically. One that did appear was this variation of the flying Batmobile. Unlike that version - which appeared to be a flying machine with wheels - this version looks more like a street car with flight capabilities (note the panels enclosing the wheel arches, traditional grille, and sideview mirror-esque pods near the A pillars).