Primary Appearance:
Detective Comics "Freak-Out at Phantom Hollow"
Designed/Illustrated by:
Bob Brown (Pencils)
Dick Giordano (Inks)
Base Car:
N/A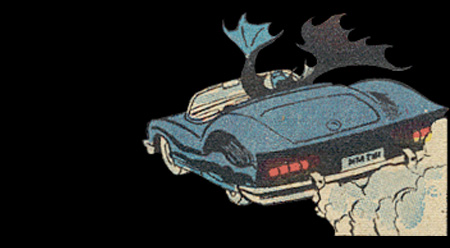 In Detective Comics #413, Batman is heading back to Gotham from a mission upstate when he is detoured through the small town of Phantom Hollow to investigate some strange going-ons. When he is first flagged down by the local Constable (a former GCPD Captain), Batman is driving this roadster. No other views of this car are shown, but the drop top, sculpted sides, and skirted rear wheels are enough to distinguish it from other Batmobiles.