First Appearance:
Detective Comics #689
Designed/Illustrated by:
Staz Johnson (Pencils)
Joe Rubinstein (Inks)
Base Car:
N/A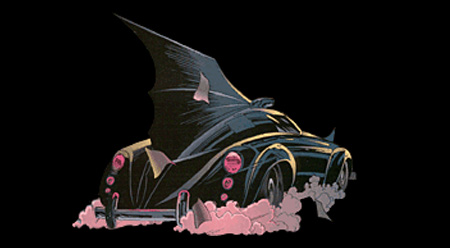 Continuing the retro look that had started a few months previous, this design appeared in "The Blazing Heart." As with Jones' design, it was strongly based on the cars of the 1940s, with a "fat fendered" body, bat-mask shield, roof light, and single central fin. However, only the body was retro-styled, as the interior components were all current for the time.