First Appearance:
Batman: The Brave
and the Bold
Designed/Illustrated by:
Art Lee (Prop Designer)
Base Car:
N/A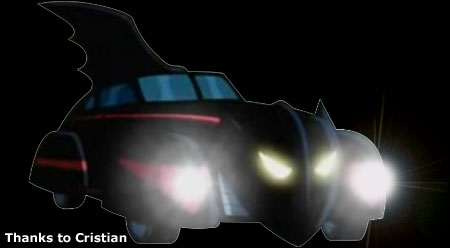 In the Season 1 episode of Batman: The Brave and the Bold ("Game Over for Owlman"), Owlman travels to Batman's Gotham City and wreaks havoc pretending to be the Dark Knight. He also makes use of the Batmobile, forcing BAtman to make use of his backup car.
This Batmobile is generally based on the 1948 Batmobile, but with a few modern updates such as voice-guided remote control, a jet exhaust, three-point safety belts, and booby traps in the dashboard (the one that entices Joker deploys a knockout gas).