First Appearance:
Batman #503
Designed/Illustrated by:
Mike Manley
Base Car:
N/A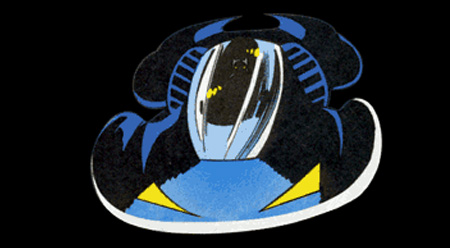 This Batmobile used the concept of the Breyfogle design, but was designed to better suit Valley's more ferocious Batman: the fenders were wider and taller, with sweeping lines to reflect the shoulders on the revised Batsuit. The side boxes were enlarged, with sharper upper edges and massive intakes flanking the cockpit. And finally, the cockpit itself was redesigned into a single-occupant layout with voice-activated controls.
Bruce Wayne finally returned to reclaim the mantle of the bat in 1995, and Jean Paul Valley's Batman and this Batmobile design were retired permanently at the end of "Knightsend."